Tuesday, 30th August 2022 marked the closure of the WEFE Nexus project. The official closure events took place in Rutsiro and served as an occasion of handing over some infrastructures including, but not limited to, irrigation system to the communities in Musasa and Gihango Sectors and the selling point that was constructed in Gisiza Center to link community's product to the market.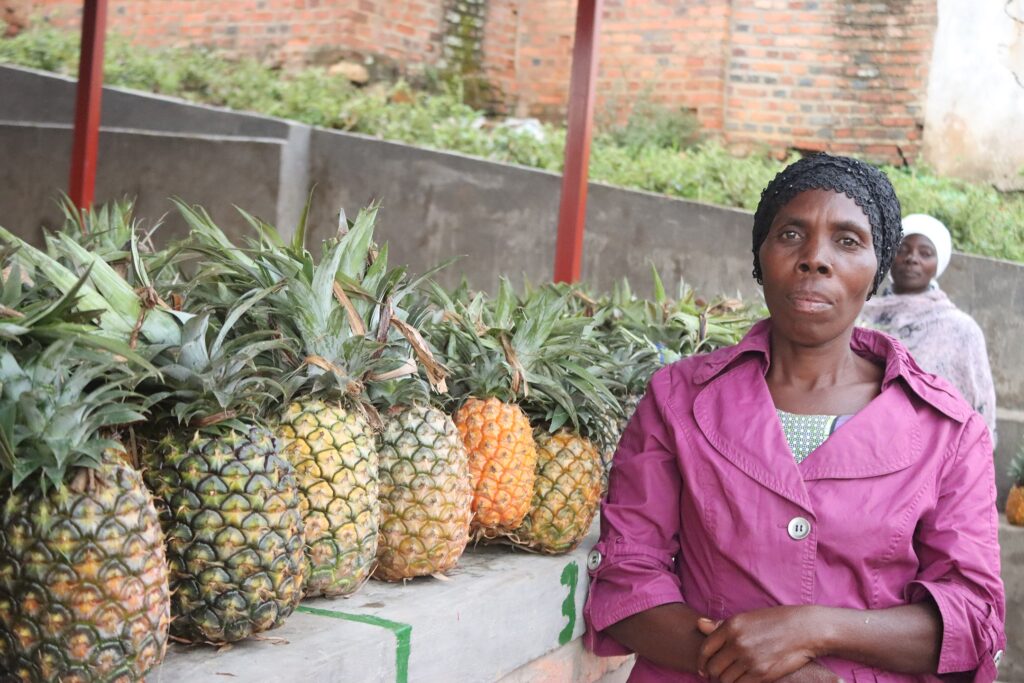 Since December 2021 the Albertine Rift Conservation Society (ARCOS) has been implementing a nine-month project entitled "Enhancing Water-Energy-Food-Ecosystems (WEFE) Nexus and Climate Resilience along Koko (Rwanda) and Lwiro (DRC) Rivers of Lake Kivu Basin through Nature-Based Community Enterprises", in Teba, Mataba and Shyembe Cells in Gihango Sector and Gisiza Center in Musasa Sector, Rutsiro District. The project was implemented with a grant from GIZ on behalf of the Federal Ministry for Economic Cooperation and Development (BMZ) as part of the agreement between the EU and GIZ.
In a good afternoon of Tuesday, the closure of this project was graced by the attendance of district officials represented by Etienne Havugimana, Vice Mayor in Charge of Economic Affairs; Desire Sesonga and Kristine Herbomel of GIZ; Charles Hakizimana from ABAKIR; Dr Sam Kanyamibwa, ARCOS CEO and communities of Musasa and Gihango Sectors.
In their opening remarks, ARCOS CEO and the Vice Mayor, foregrounded how important the WEFE Nexus project was important to the district. "Today marks the end of this project, it was a pilot but we are thrilled by what we have achieved in this short period of 9 months." …. said Dr Sam. He ended his remarks by commending partners and the beneficiary communities for their matchless support during the implementation of the project.
"Even though the WEFE Nexus project was implemented in a short period, we are grateful as our communities are putting into practice mitigation measures for preventing soil erosion mitigate soil erosion, irrigate their fruit and vegetable farms and improve their livelihoods." Said Etienne. In addition, the Vice Mayor, declared that the constructed selling point will tackle the issue of street venders in Gisiza commercial center.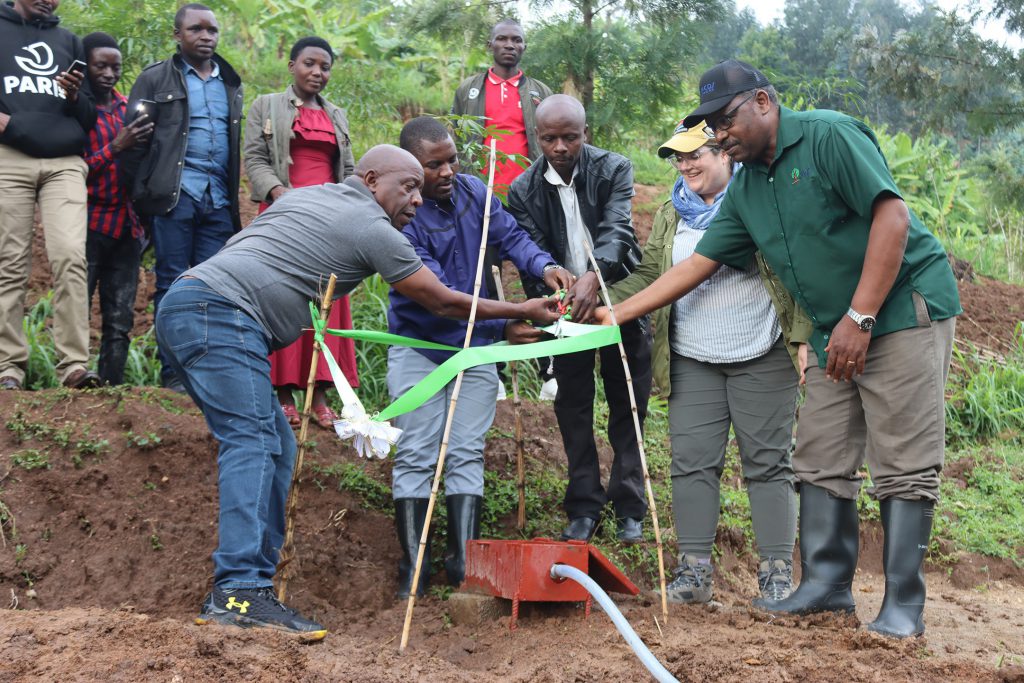 Kazumpire Marie Jeanne, a beneficiary of this project, testified that aside from preserving the environment, the project contributed a lot to address problems related to stunting.
It can be worthy mentioning that beside the selling point and the irrigation system, the project provided 10,042 fruit tree seedlings, 24,846 agroforestry, established 21.9 hectares of anti-erosion trenches, 51 households were given small livestock, 100 households with improved cookstove and vegetable seeds, to list a few.