Nairobi, November 1, 2023 – His Majesty King Charles III, accompanied by Her Majesty Queen Camilla, embarked on a state visit to Kenya. As part of his visit, His Majesty attended an event celebrating the enduring legacy of the Nobel Laureate, the late Professor Wangari Maathai.
In a notable development, His Majesty, who also established the Circular Bioeconomy Alliance in 2020, was introduced to the newly launched African NGOs Alliance for Environmental Sustainability (ANAES), an initiative by the Albertine Rift Conservation Society (ARCOS), Circular Bioeconomy Alliance (CBA) and committed NGOs in Africa. His Majesty embraced and commended this initiative as a vital solution to address environmental challenges on the continent.
ANAES, a collaborative endeavour between ARCOS and CBA, represents a unifying force that brings together 32 committed conservation and development NGOs from 18 African countries to work together to restore biodiversity and put nature back to our economy and community livelihoods.
His Majesty visited one of ARCOS' sites in Rwanda in 2022 during the Commonwealth meeting in Kigali. During this visit, he had the opportunity to witness collective landscape restoration efforts aimed at enhancing climate change resilience in the region.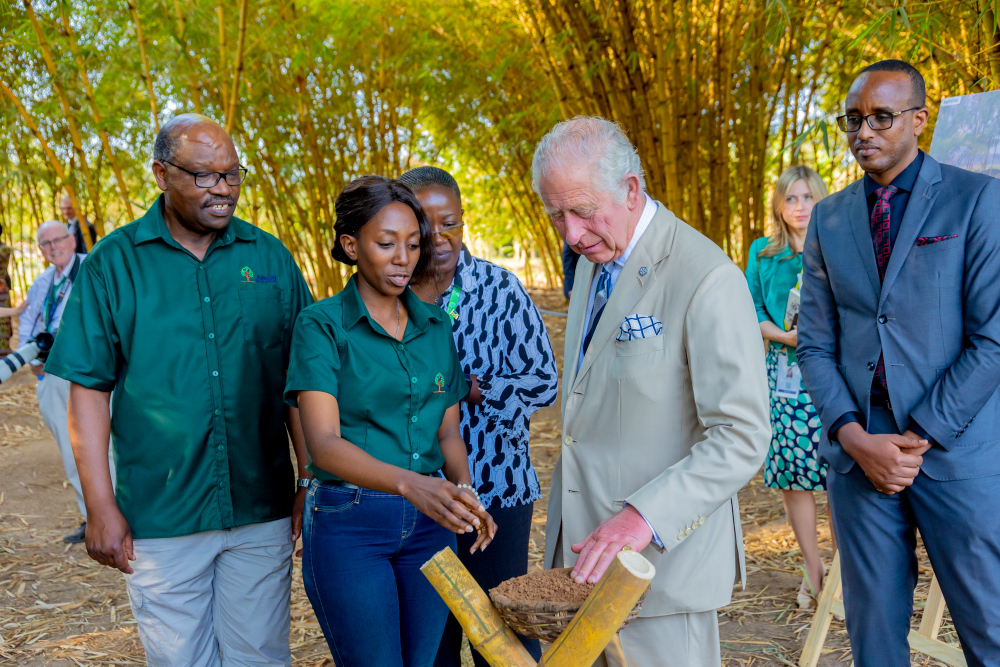 ANAES' Objectives: The primary goal of this NGOs Alliance is to unite the conservation efforts of African NGOs, fostering leadership, sharing experiences, and promoting active engagement in environmental sustainability practices across the continent. ANAES aims to empower over 3 million farmers in Africa, roughly 10% of the current total, in landscape restoration, smart agriculture, and sustainable livelihoods by 2030 through a proficient network of NGOs and CBOs.
The Albertine Rift Conservation Society (ARCOS) is a distinguished regional champion in restoration, headquartered in Rwanda. ARCOS is a member of the Circular Bioeconomy Alliance (CBA) and has received multiple accolades, including the 2012 MacArthur Award for Creative and Effective Institutions and the 2023 One Tree Planted Award for Outstanding and Long-Standing Landscape Restoration in Africa.
The Circular Bioeconomy Alliance (CBA) initiative was established in 2020 by His Majesty King Charles III, as Prince of Wales. Established as a charity in the UK today, the CBA provides funding, expertise, and know-how to facilitate projects designed to accelerate the transition to a circular bioeconomy that is climate-neutral and prospers in harmony with nature.