In a world where environmental challenges are growing at an alarming rate, the African continent stands at the forefront of this battle. It is here, amidst the unique and diverse ecosystems of this vast continent, that a remarkable initiative has been born.
On 20th of October 2023, at Marriott Hotel in Rwanda, the Albertine Rift Conservation Society (ARCOS Network) and the Circular Bioeconomy Alliance came together to launch the African NGOs Alliance for Environmental Sustainability (ANAES), an extraordinary endeavor uniting 32 African Non-governmental Organizations (NGOs) in their mission to protect the environment and ensure sustainable development.
The launch was officiated by Philippe Kwitonda, the Director General at Rwanda's Ministry of Environment in charge of Land, Water and Forestry, representing the Minister. He commended the initiative for its noble cause and institution members who tirelessly worked on it. Kwitonda also recalled that the urgency of the environmental crisis on the African continent can not be overstated and that the need for collective action is evident, and ANAES is one among the answers.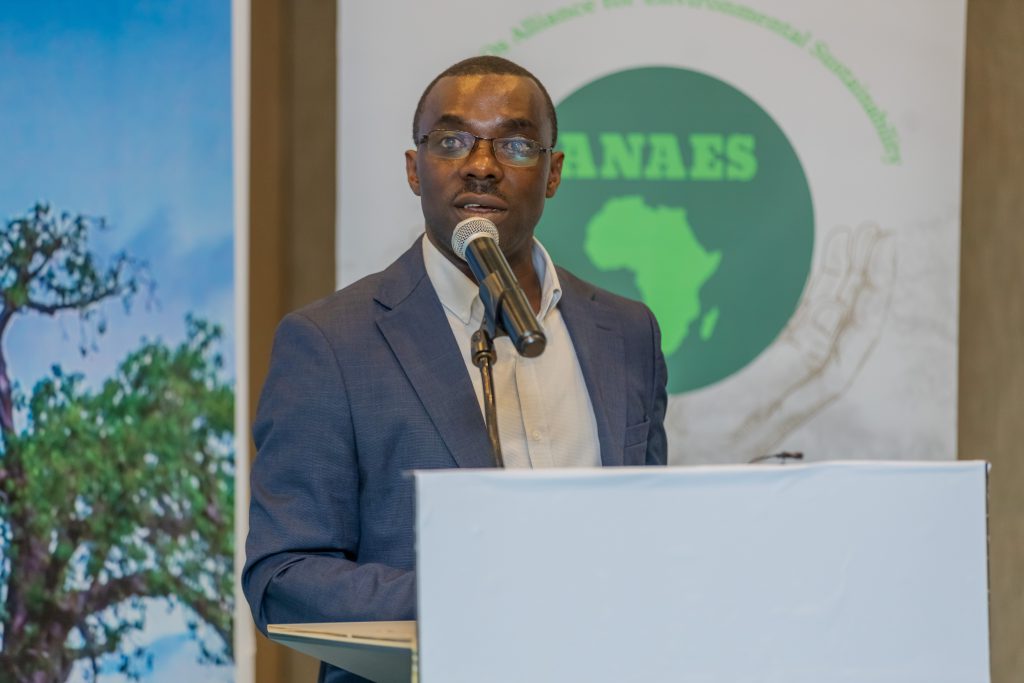 Dr. Sam Kanyamibwa, Founder and CEO of ARCOS Network, shared his perspective during an exclusive interview with IGIHE, stating, "Africa is confronted with an array of complex environmental issues, exacerbated by climate change. Collaborative efforts are essential to effectively address these challenges. ANAES will bring together the collective expertise of African NGOs to tackle these problems head-on and create a sustainable future for our continent."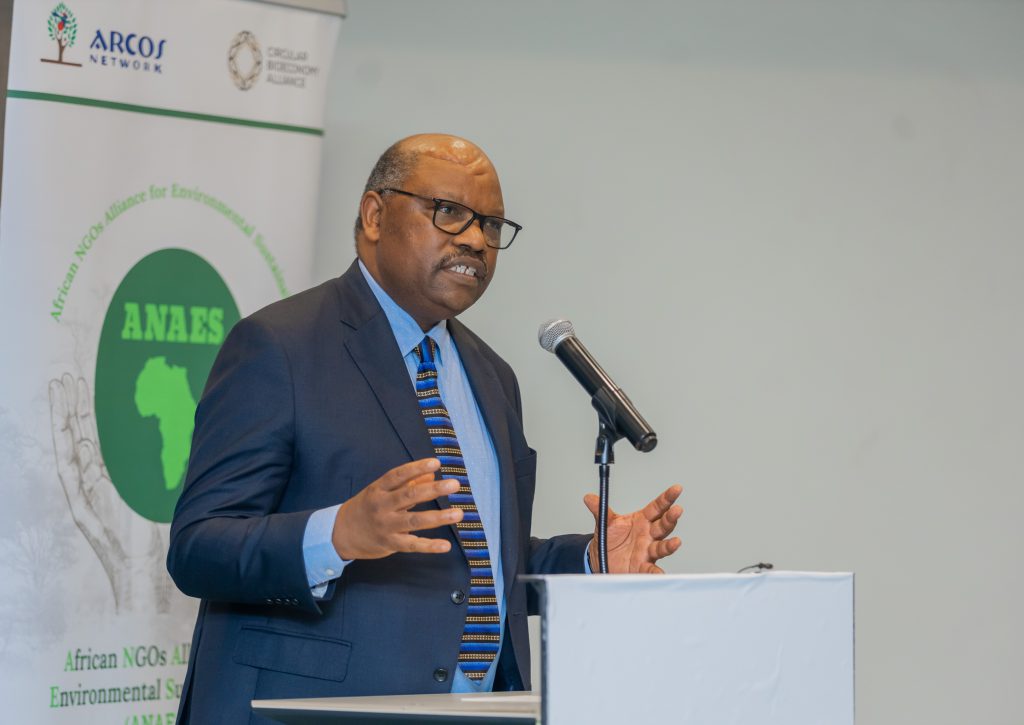 The collaboration between ARCOS Network and the Circular Bioeconomy Alliance (CBA) ─founded by His Majesty the King Charles III─ is not a mere coincidence. The Circular Bioeconomy Alliance, led by CEO Marc Palahí, is committed to supporting projects that accelerate the transition to a circular bioeconomy in harmony with nature. Their vision for a climate-neutral, inclusive, and prosperous bioeconomy in Africa aligns perfectly with the goals of ANAES.
ANAES brings a groundbreaking solution to the table, particularly in a world where environmental challenges are continually evolving. The collaboration among these NGOs allows for greater adaptability and responsiveness in the face of these challenges. By sharing information and expertise, the alliance can collectively address emerging threats and develop innovative solutions toward a sustainable future.
One of the remarkable aspects of ANAES is its ability to leverage the unique strengths and focus areas of different NGOs. These organizations, often with their specialized expertise, can now work together to create comprehensive and integrated conservation programs. This holistic approach addresses multiple facets of environmental protection and sustainable development, moving beyond isolated efforts towards a united front.
The core objectives of ANAES are truly inspirational. This partnership aims to unite the conservation efforts of African NGOs, fostering leadership, sharing experiences, and promoting active engagement in environmental sustainability practices across the continent. ANAES envisions empowering over 3 million farmers in Africa, approximately 10% of the current total, in landscape restoration, smart agriculture, and sustainable livelihoods by 2030 through a proficient network.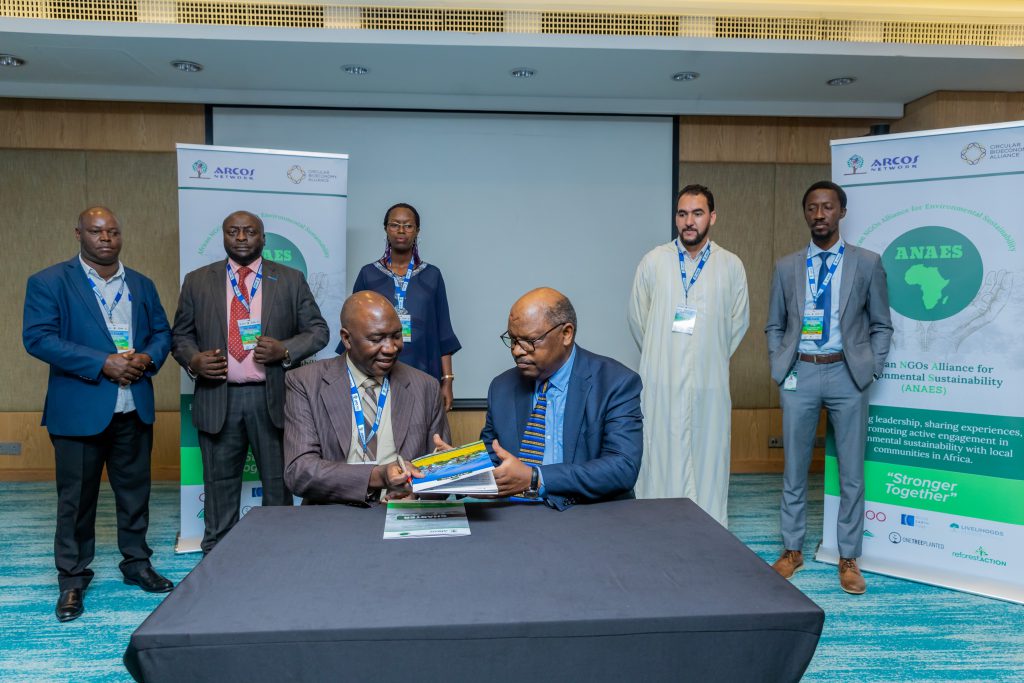 In light of the escalating global environmental challenges, especially in Africa, collaborative efforts among conservation NGOs are not only advantageous but also indispensable to enhance their action and realize enduring environmental transformation. As such, this partnership is open to all African NGOs meeting the selection criteria to join this noble cause. Additionally, they call upon all those who can provide technical or funding support to bolster this initiative in its pursuit of its noble goals.
The African continent is at a crossroads, and the challenges it faces are vast. However, the birth of ANAES signifies hope, determination, and the power of collaboration. It is a reminder that together, we can address the most pressing environmental issues of our time and forge a path towards a sustainable and prosperous future for Africa, where nature and humanity can thrive in harmony. As the 18 African countries come together under ANAES, the world watches with anticipation and hope, knowing that meaningful change is on the horizon.