Through its Agroforestry for Livelihoods project, ARCOS kicked off its 2021 tree planting campaign of more than one million trees in Rwanda Bugesera and Rulindo landscapes
ARCOS with support from the Livelihoods Funds and in partnership with the Rwanda Forestry Authority (RFA), Rulindo and Bugesera districts, has committed to plant more than a million agroforestry and woodlot trees, including indigenous and fruit trees in Rulindo and Bugesera focal landscapes. This initiative comes in as a contribution to the country's commitment to significantly cut carbon emissions and fight against desertification.
Under the theme: "Agroforestry: a pillar of effective agriculture, sustainable community livelihoods and development", the 2021 planting campaign for over a million trees got off the ground this December 3rd, 2021 in Muyanza Cell, Rulindo district.
This campaign was launched under the ARCOS' Agroforestry for Livelihoods Project based on a common goal of building resilience to climate change through agroforestry tree planting for sustainable livelihoods. It worth acknowledging that this project aims also to secure landscape restoration and carbon sequestration benefits while simultaneously improving the livelihoods of grassroots communities.
The planting campaign kick-off event was attended by district and local community officials, community members together with ARCOS staff team.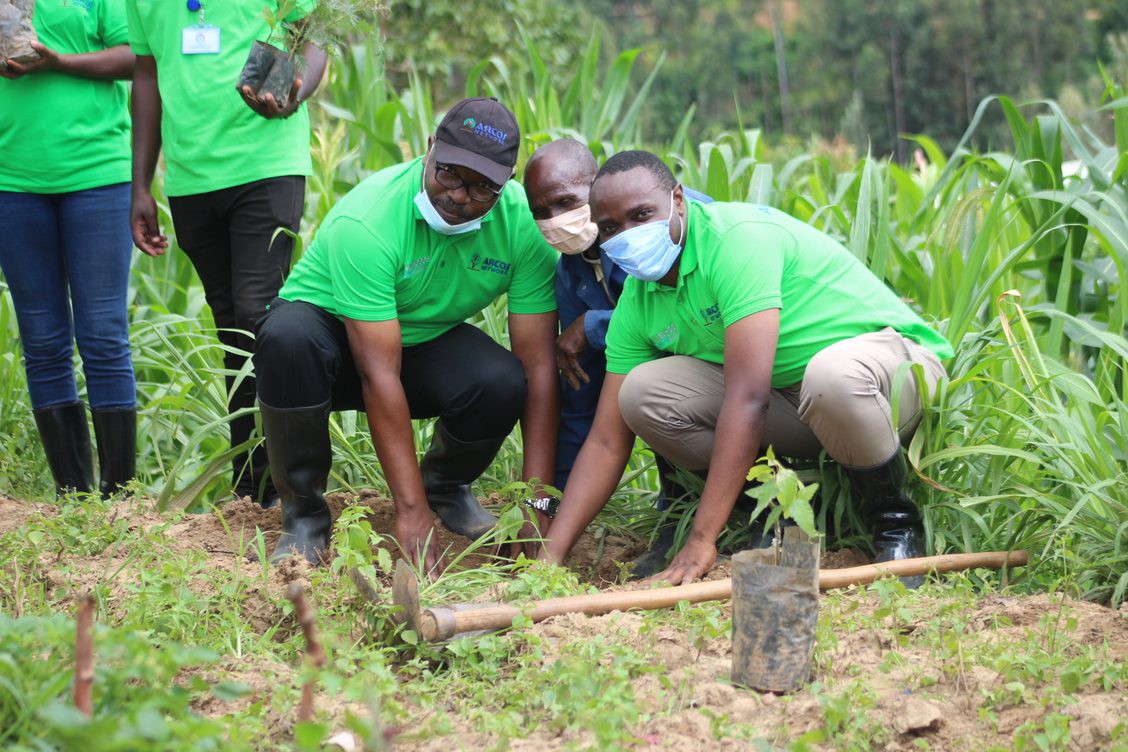 The ARCOS Executive Director, Dr Sam Kanyamibwa hailed the engagement of both local communities and leaders in contributing to landscape restoration in Rwanda. He also recalled to the participants that ARCOS contribution to the country's race towards landscape restoration is not only about building resilience to climate change. "Our intervention is engaging the local community to build resilience to climate change, creating green jobs, boosting productivity and improving communities' livelihoods but most importantly, integrating indigenous tree species in Rwanda's agrosystem," Stressed Sam.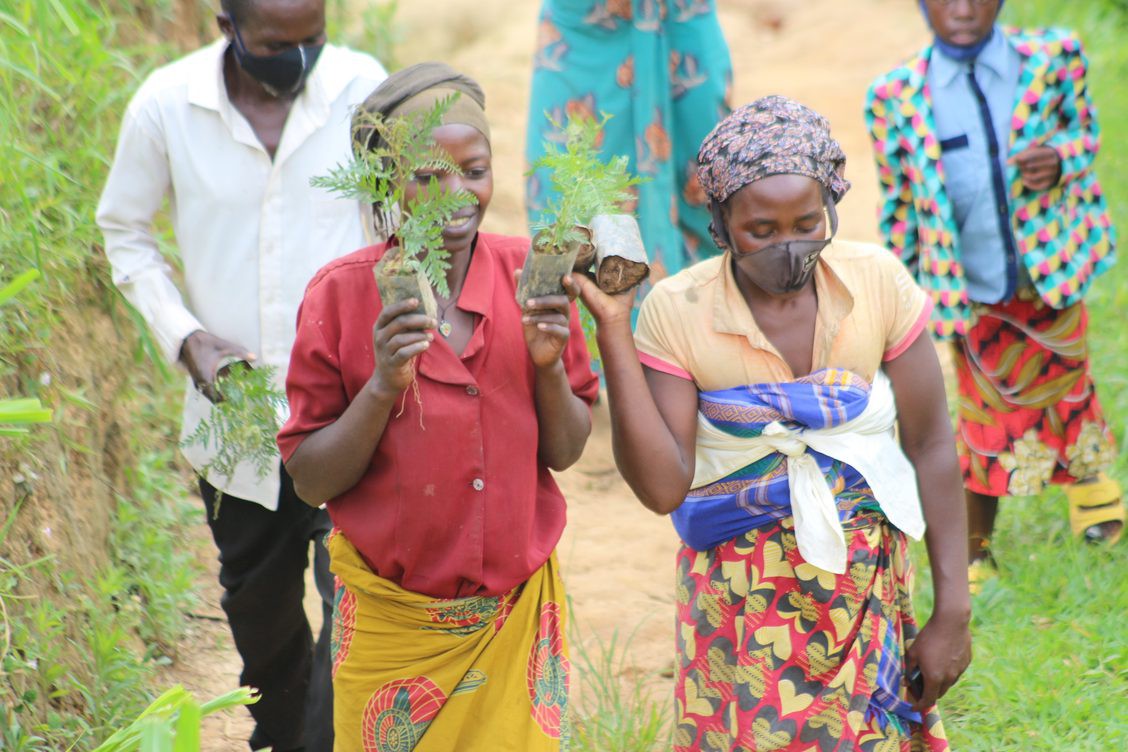 Sam revealed also to participants of this event that besides tree planting, communities engaged in this project will benefit from other next coming activities, including but not limited to cell community funds for savings and loans and access to livestock.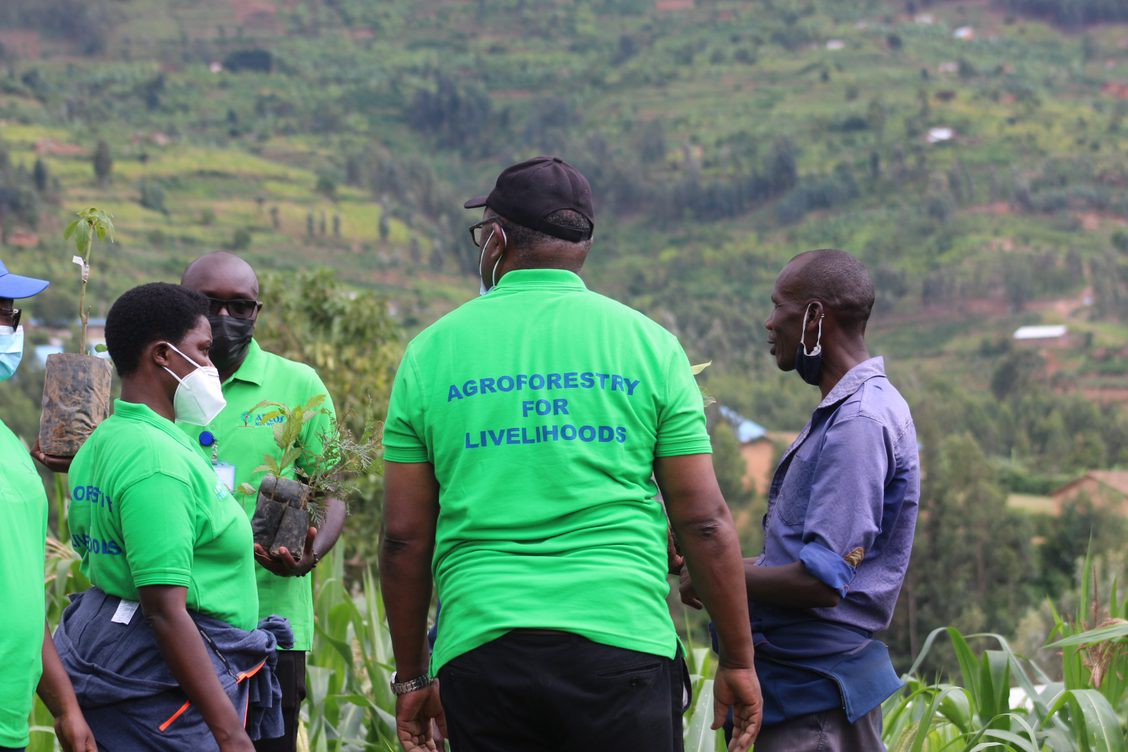 Various local leaders who attended the tree planting campaign kick-off event commended ARCOS approach in engaging communities in building environmental resilience to climate change and committed to fully support the implementation and monitoring of the Agroforestry for Livelihoods project.