The Eco-Schools Programme organized ToT on IVAC approach and the operationalization of Turaco Fund
Year by year, through its democratic approach-Investigation—Visions—Action-Change (IVAC) model- the Eco-Schools Programme gives students and teachers an opportunity to define environmental problems of significance to them, to acquire knowledge about the problem, to envision possible solutions and then, based on these, to take some action to address the problems.

In this regard, the Albertine Rift Conservation Society (ARCOS)—which is implementing the Eco-Schools Programme in Rwanda —organized a two-days training of trainers in Bugesera, Kirehe, Rulindo and Rutsiro districts aiming to line up the IVAC approach with the operationalization of the recently launched Turaco Fund. A total of 112 teachers from ten schools engaged in the Programme were trained from 5th-6th April 2022 in their respective districts mentioned above.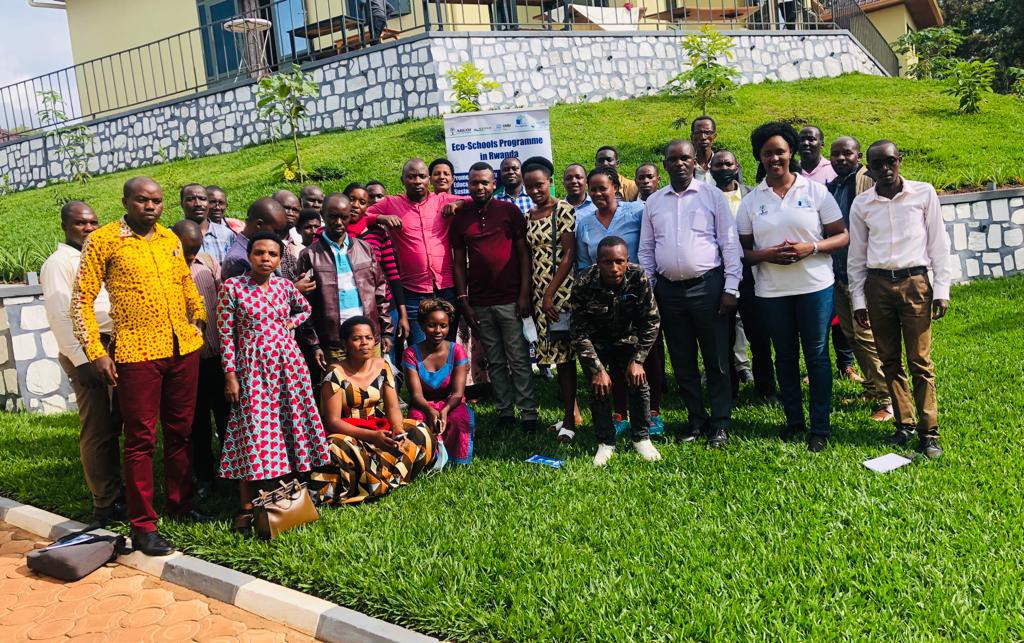 As mentioned every year, schools define environmental issues of significance in their (schools) community and come up with solutions to handle the identified issues. Into the bargain, the Eco-Schools Programme launched a financial mechanism to support schools implementing green micro projects to adapt and mitigate the climate change impacts as well as grow an entrepreneurial spirit in the schools communities, to say nothing of income generation.
This training filled two needs with one deed as it provided a window to discuss the existing hindrances in implementing the IVAC approach and lining it up with the operationalization of Turaco Fund. Trainees went back home with an enhanced understanding of the establishment, operationalization, and guidelines of the turaco fund and improved micro projects proposals development, micro projects proposals development.