Fighting invasive species while making money: KOSUMU and CITMK receive a refresher training in using water hyacinth to make handcrafts
From 16th January to 8th March 2018 at Musenyi sector, Bugesera district, members of KOSUMU (Koperative Sugira Musenyi) and CITMK (Cooperative Imboni pour le Transport Maritime de Kibungo) are following a Refresher Training to enhance their capacity in using water hyacinth to make handcrafts so as to help them acquire competitive skills that will allow them to make quality and marketable products. The training is part of a 12 years Sustainability Agreement that both cooperatives signed with ARCOS Network and the Local Government. The agreement includes among others to construct office building and a selling point for KOSUMU and an ecotourism house for CITMK. Further it includes activities likeseedlings production, planting in the area of operation of the cooperatives, supporting farming activities for KOSUMU and fishing activities for CITMK, raise awareness and be model for sustainable practices to inspire other local practitioners in the Musenyi and Ntarama Sector of Bugesera District.

Through the second phase of Lake Victoria Environmental Management Project (LVEMP II), KOSUMU has acquired basic skills and was supported with basic equipment to harvest and use water hyacinth for handcraft and produce manure from water hyacinth wastes. The latter contributed to the livelihoods of the members while also adding to the control of this invasive aquatic plant. However, when the project phased out, the cooperative failed due to poor leadership and lack of a clear strategic plan for its operations.
Through the partnership with ARCOS Network, KOSUMU went through a series of trainings in leadership and sustainable cooperative management. This hands-on training specifically targets to enhance capacity of members in best water hyacinth harvesting techniques to limit the spread of this invasive plant. It also aims at enhancing skills of members in water hyacinth treatment to make marketable handcrafts and other useful products and building capacity of members in handcraft using other materials such as papyrus, banana leaves and prickly spear grass (inshinge).
"We have been doing water hyacinth handcrafts but the quality was not good enough to compete on market, when we were selecting activities under our partnership with ARCOS, we thought about a capacity building to strengthen our technical skills and diversify our products in terms of handcrafts" said Marcel Sekamana, President of KOSUMU.
However, only a few members of CITMK had gone through a "Training of Trainers" in water hyacinth harvesting and treatment. For them the training was organized to facilitate the transfer of skills among members, therefore, enhance their handcraft business. "CITMK business activities are complex including marine transport, fishing and handcraft. "This training came at the right time, because it will allow us to increase the number of skilled members involved in handcraft, which up to now was done by very few members, thus it was difficult for our cooperative to satisfy the market". Said Eric Rurangirwa, the Chair Person of CITMK.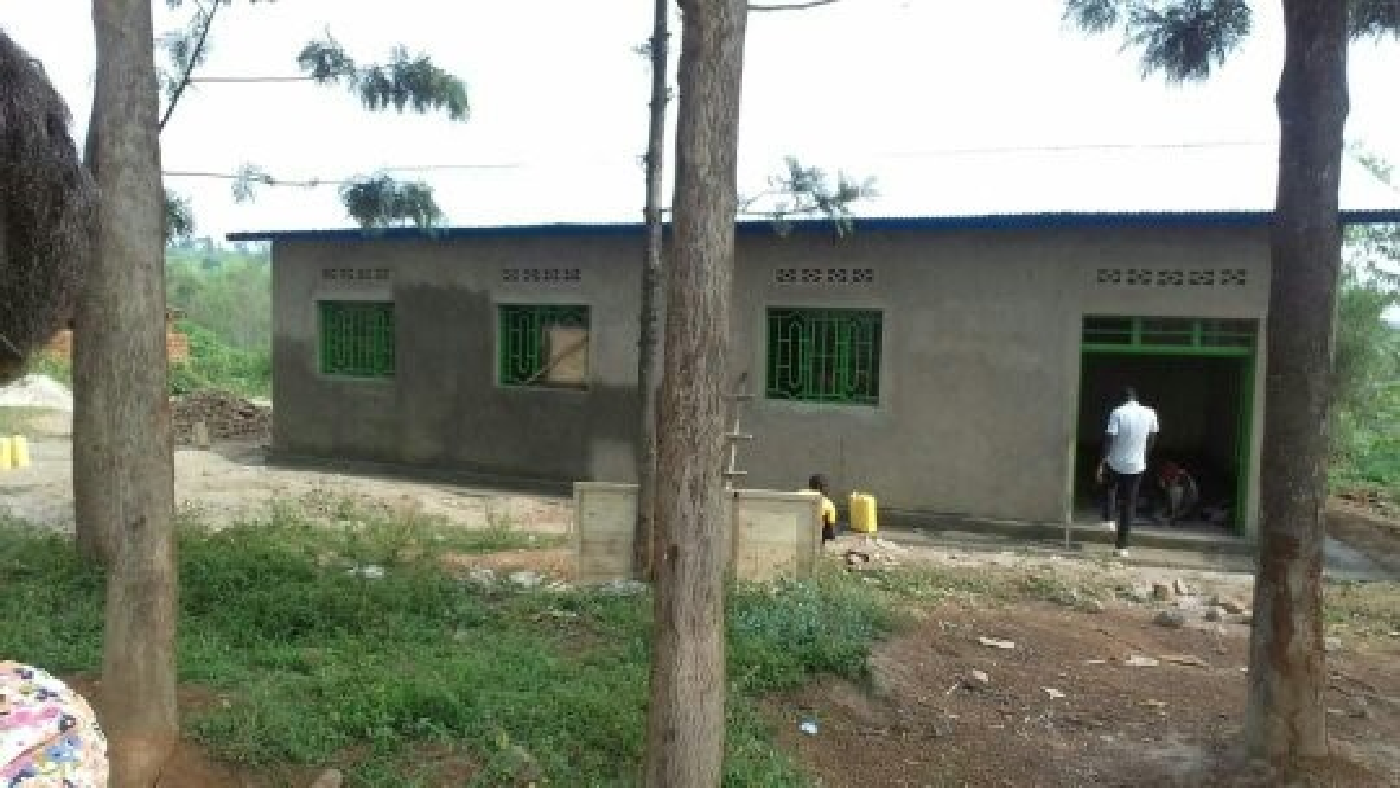 Cooperative selling point and office under construction

"Knowledge is the foundation towards everyone's success" said Dr. Sam Kanyamibwa, Executive Director of ARCOS Network, when he was giving his welcome remarks. He thanked both cooperatives for their hard work and strong commitment to improve their operations and build sustainable enterprises. As Nature Based Community Enterprises, he reminded them that this training was organised to enhance their skills in water hyacinth harvesting and treatment for a dual purpose: developing their handcraft business and raising awareness for the control of this aquatic invader.
While officially opening this training, Mr Ruzagiriza Vital, Executive Secretary of Musenyi sector thanked ARCOS Network for organizing this interesting capacity building workshop. "Someone who offer you a hoe and teaches you how to grow your food is better than someone who provides you food and just go; this training will open many opportunities for you. Water hyacinth is a threat to biodiversity in wetlands but you can turn it into a business opportunity, it is up to you to grab this opportunity," he added. He reminded them that what it requires, is to have self-confidence and put in place a long-term strategy for this business. He requested them to think twice and value the resources and efforts put into preparing this training.