ARCOS and its partners inaugurates water supply facilities for KOAKAKI Coffee washing station and neighbouring villages
On 25 Jan 2018, the Albertine Rift Conservation Society inaugurated water supply systems developed to supply water to the coffee washing station of one of its partner cooperative, KOAKAKI (Coffee farmers' Cooperative of Kigarama) operating in Kigarama Sector of Kirehe District. The system also includes a built spring that will serve five villages namely Humure, Kigarama, Samuko, Rugali, and Nyamiyaga in Kigarama sector.
This activity was conducted in the framework of a partnership between KOAKAKI and ARCOS to improve livelihoods of members of KOAKAKI and promote environmental sustainability of its production systems. The water supply system was identified together with the cooperative to resolve water conflict between its coffee washing station and neighbouring communities as well as to provide potable water to the latter as they used to get water from a nearby running stream.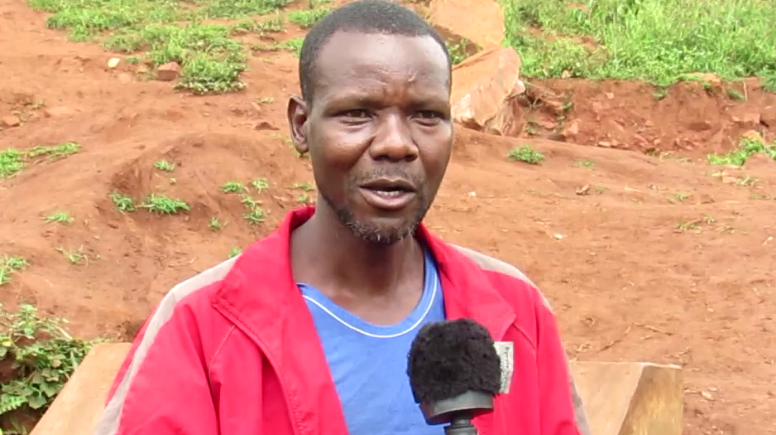 "We used to collect running water which was not good and it was the cause of some diseases; we are very happy for this improved spring and we thank ARCOS having supported its construction. Water plays a big role in our daily life; solving water problem contributes a lot in improving our wellbeing. May god bless you!", said Mbiryambizi Vincent, one community member in Kigarama village.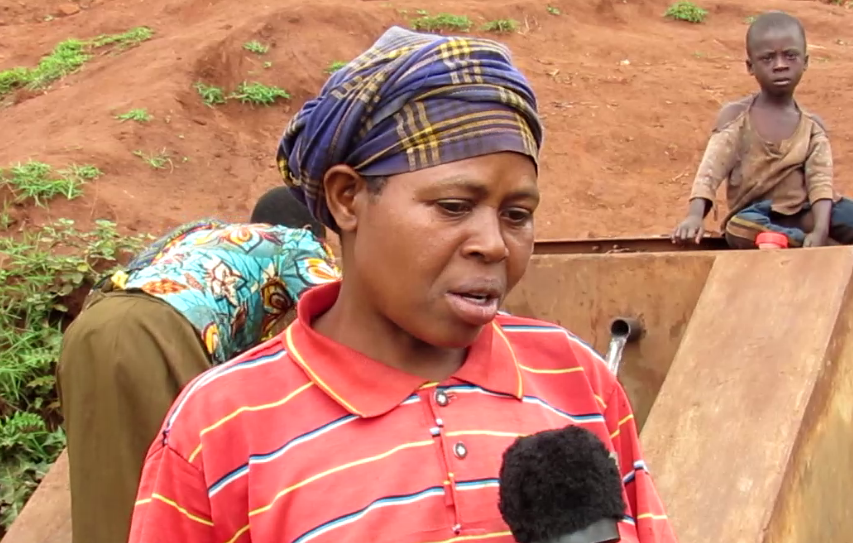 "It was very hard to get water before; and it was worse for weak people such as children. We thank ARCOS and KOAKAKI for building this spring; now the situation is better although the spring is still far away from some of us", said Anastasie Ntamukunzi
"Water scarcity is an issue particularly in the eastern part of Rwanda including Kirehe District where we are now. We are now celebrating what we have achieved so far but we still have a journey to go. For instance, communities still need water closer their households which means many more springs need to be built. This is one of the priority of the government of Rwanda and we will keep looking for funds to contribute to solving this pressing issue in this region", said Dr Sam Kanyamibwa, Executive Director of ARCOS Network.
"We need to work together to ensure water availability for present and future generation. This requires restoring degraded freshwater ecosystems, rain water harvesting techniques, improve our land management practices, and educate stakeholders in integrated water resources management, among others," he added
Water is an integral element for the well-functioning of any coffee washing station and so is the water conservation. The coffee washing station needs to play a role in sustainable water conservation for the sustainability of coffee farming.
"Water competition between communities and the coffee washing station used to be very high but now the issue is resolved, we are very grateful for ARCOS support and we will keep striving to build from the support and move forward," said Cyriaque Ndikubwimana, President of KOAKAKI. He added that, the cooperative will explore possibility to pump water to households in the villages to solve completely the issue of water in Nyamiyaga village and neighbouring villages.
Water supply is one of the activities identified to be given priority under a Sustainability Agreement signed between ARCOS, KOAKAKI and Kirehe District. Other activities include among others, enhance the processing capacity of the CWS (more drying beds (20) & more coffee washing pits (3) so far done); Rain Water Harvesting (in progress); Wastewater treatment system (in construction progress), manure production (on-going now), promote shaded coffee ( 40,ooo seedlings planted so far), different equipment, etc.
The ARCOS-KOAKAKI partnership is currently sponsored by a project termed "Using Water-Energy-Food Security Nexus to Promote Climate Resilient Decisions and Model Actions in Selected Landscapes along Akagera Basin", a project funded by Rwanda's Green Fund (FONERWA) and coordinated by ARCOS in collaboration with Stockholm Environment Institute (SEI), and the Nile Equatorial Lakes Subsidiary Action Programme (NELSAP). The aim of the project is to provide evidence-based policy guidance and promote on-ground model actions that foster climate resilience and participatory sustainable development along the Akagera Basin. The project is being implemented in three landscapes selected in Bugesera, Kirehe and Rutsiro districts.